Do you want to know the benefits of depression and anxiety? Are you interested in a complete search for reasons why people with depression and anxiety think disability benefits them?. If the answers to both of these questions are in positivity, then luckily you have gone for a right-click.
Read the article Depression and anxiety disability benefits and all your questions are going to be answered.
The Americans with Disabilities Act classifies depression as a mental disorder (ADA). It's a serious mood disorder that can interfere with day-to-day tasks, like the ability to function.
Depression can also be so serious that you are unable to function. Although the ADA provides access to assistance services, not everybody who suffers from depression is eligible for disability benefits.
Also Check: How to get a job with social anxiety
Depression and anxiety disability benefits
Clinical depression and anxiety are two of the most common mental illnesses worldwide. Depression and anxiety can have a significant and negative effect on one's life and career. Depressed people can be sluggish, uninterested in life, unmotivated, self-destructive, and suicidal.
Anxious people may find it difficult to leave their homes or meet new people, they may be unable to focus, and they may exhibit strong negative reactions in social and professional situations.
People with both severe depression and severe anxiety (a common combination) will be able to collect disability through the Social Security Administration's disability insurance program (SSDI) or the Supplemental Security Income (SSI) program, as having severe depression or anxiety may make it difficult for a person to work or earn a living.
You must prove to Social Security that your mental illness is serious and prevents you from leading a normal life to qualify medically for SSDI or SSI depression and anxiety disability benefits.
Can you qualify for disability with anxiety and depression?
Yes, if you meet the above requirements, you might be eligible for depression disability benefits. It's important to submit as soon as possible. SSDI and SSI benefits will take several months to arrive.
You'll send your application to your nearest SSA office. You may decide to employ an attorney to assist you with the preparation and filing of your application. Only keep in mind that your legal agent will receive a portion of your insurance as compensation.
A decision on your application for disability insurance may take up to six months. If you're accepted, you'll be paid backward from the date you first applied.
The Social Security Administration (SSA) rejects a large number of disability insurance applications. If this happens to you, you have the right to go to court to challenge the ruling. A hearing can take up to two years to be scheduled. You may want to hire an attorney to assist you during this period.
Also Check: Can I Get Disability For Depression And Anxiety?
Is it hard to get a disability for depression?
Depression is a mental health condition that affects your mood, emotions, and feelings, as well as your weight, sleeping patterns, energy level, and ability to work. If your depression prevents you from working, you might be eligible for Social Security disability benefits.
To be eligible for Social Security benefits for depression, you must have at least five of the following symptoms:
The depressed state of mind
Most practices have lost their appeal.
Changes in your appetite and weight are important.
Problems with sleeping
Others will see the movements, which are either lethargic or agitated.
Power depletion
Feeling guilty or insignificant
Concentration difficulties
Suicidal ideation
You must also fulfill at least one of the following two requirements:
You have trouble understanding facts, communicating with others, paying attention, or taking care of yourself. At least two of these areas must be exclusive to you.
Your depression is considered severe and chronic, and you have evidence that you have been suffering from it for at least two years and have been seeking care for it. You also have a hard time adjusting to changes in your routine and new demands.
It can be easier to get a disability for depression if you have such symptoms.
How much is a disability for anxiety?
To be eligible for disability insurance because of an anxiety disorder, Social Security needs medical proof that you have been diagnosed with an anxiety disorder and have been unable to function for at least 12 months as a result of this illness.
You may be eligible for Social Security Disability (SSD) and/or Supplemental Security Income (SSI) benefits based on your current income and job history.
Your psychiatrist or counselor may have diagnosed you with a general anxiety disorder, post-traumatic stress disorder (repeated feelings about a traumatic experience in the past), or obsessive-compulsive disorder (the need to perform repetitive tasks).
a panic disorder (having a strong physical reaction even when there is no danger), or agoraphobia (fear of heights) (the fear or avoidance of public places).
The SSA may want to see any psychiatric tests or examinations that have diagnosed you with anxiety, as well as any treatment reports from your doctor that indicate you have been regularly reporting anxiety symptoms.
What would you do, for example, if you were at work and had a panic attack? Will you be leaving the construction site? Do you spend an hour in the toilet by yourself? Alternatively, would you suffer in silence but be unable to complete your work tasks that day due to memory and concentration problems?
You should seek medical advice from your treating doctor about your anxiety level (mild, moderate, or severe), what causes your anxiety, and how your anxiety disorder affects your ability to function. If at all necessary, obtain a letter from your previous employer about any job absences due to anxiety symptoms.
Also Check: Generalized anxiety disorder weight loss
How do you prove mental disability?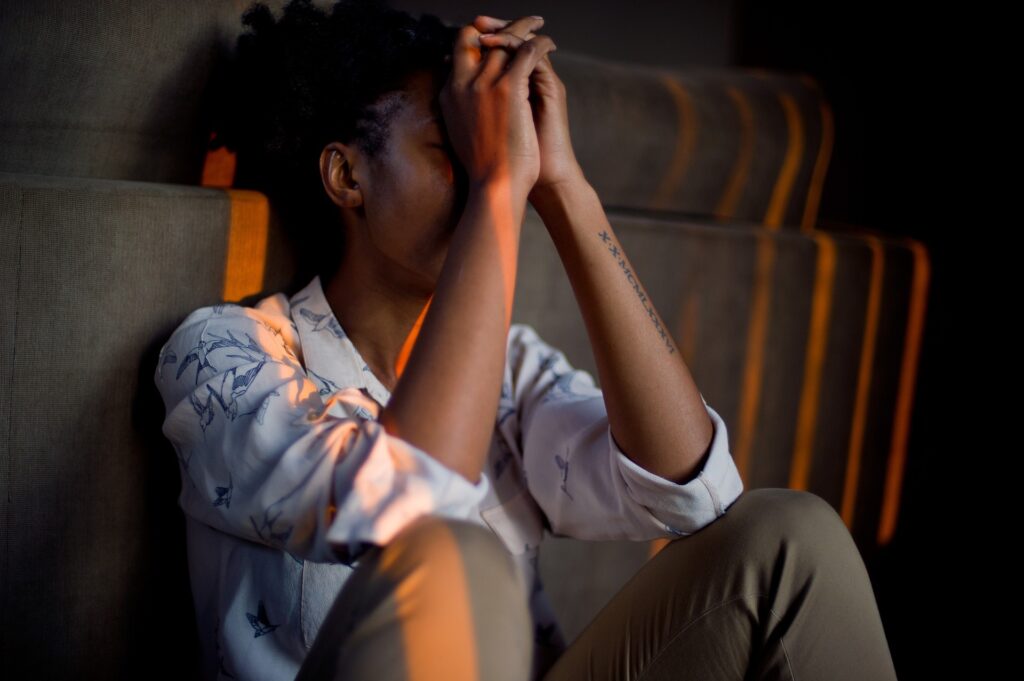 Approximately one-fourth of all Social Security Disability applicants state that their main illness is a psychiatric condition. Anxiety disorders, bipolar disorders, and depression account for the bulk of mental illness reports.
However, such cases can be difficult to win if you don't understand how the Social Security Administration evaluates them or what documents you'll need to back up your argument.
According to Social Security Administration figures, around two-thirds of all claims are rejected on the first appeal, around 15% are accepted on reconsideration, and around half of all claims are approved at the hearing level if the applicant is not represented.
If you're represented, you'll get a higher approval rate at the hearing stage. Hiring a Social Security Disability attorney will help you get accepted faster. Because of our comprehensive planning of our clients' matters, we have won a slightly higher number of claims than the national average.
Takeaway
This article Depression and Anxiety disability benefits aim to develop awareness regarding depression and disability benefits and how it is important to label a person as disabling and what proves that.
In this article, we also shared the symptoms that make you realize that what qualifies a person to be declared as someone with depression and anxiety disability.
If you are unable to function due to an anxiety disorder, you could be eligible for Social Security Disability Insurance (SSDI) coverage. Because of the uncertain nature of the diagnosis, total disability based on an anxiety disorder can be difficult to confirm.
Collecting and presenting the necessary evidence to support your disability claim with the assistance of medical practitioners and a trained Social Security disability attorney or advocate will help you make the best possible disability case.